Where next?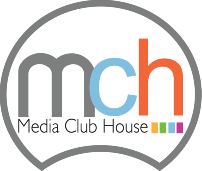 Film & TV Production
Do you need to shoot a web project, corporate video, music video, short film, TV show or commercial? Let us capture the magic. If you have a video that needs editing let us put that special touch to it in our Media Composer, Smoke, Adobe Premiere and Final Cut Pro suite.
If every picture tells a story, then movies tell a series of small important stories. Each carefully composed scene is framed, lit, and paced to bring meaning to the script. Every detail, from where the actors stand to the sound of rustling leaves, is the result of planning and cooperation. It's a good day on a film shoot when a three-page scene is shot the way the director and cinematographer pictured it months before. If you major in film production, you'll find out how people, ideas, and technology come together to create the movies that become a part of our lives. We knew we needed a strong team for MCH so we teamed up with
Club House 13

, a team of talented filmmakers whose passion for film making and developing concept for TV Shows, Film and Commercials is on another level. I believe we have what it takes for any project. So let MCH be your partner on your next project.
< BACK