Use our contact form and some one will reach back out to you in regards to your request.
Please provide a detailed request in the message line. Thanks for your in interest in Media Club House.
Media Club House Inc. welcomes a community of partnerships, from investor relations to marketing strategies. Our main goal is to ensure that our partners are positioned with fundamentally sound communication tools that drive their business forward.
CONTACT US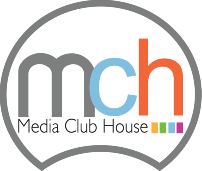 Media Club House
i
nc.
Connecticut Office
75 Holly Hill Lane, Greenwich, CT 06830
Phone: (203) 496-5713, Fax: (203) 496-5714
New York Office
244 Fifth Ave Ste 2208, New York, NY 10001
Phone: (212) 201-9212, Fax: (917) 768-7323



All Rights Reserved© 2013-17 Media Club House Inc.